Dr. Ashok Shettar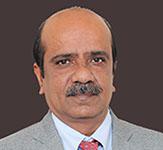 Dr. Ashok Shettar is Vice Chancellor of KLE Society's KLE Technological University (formerly B.V. Bhoomaraddi College of Engineering & Technology). Dr. Shettar has a Master's in Engineering and Ph.D. from the Indian Institute of Science, Bangalore.
He has made a significant contribution to Indian Engineering Education ecosystem through NBA's guidelines for attainment & accreditation. He is a Mentor on advanced OBE training to several institutions and to IUCEE consortium institutes. He is a member of the Higher Education Council Government of Karnataka and the Executive Council for Visvesvaraya Technological University in Belgaum. Dr. Shettar is a life member of the KLE Society, Belgaum. He is a Fellow of the Institute of Engineers India, Dr. Shettar is also a founding member and current Vice President of the BIC Society, which promotes ITeS industries in Northern Karnataka. Dr. Shettar has received the Rotary Centennial Award for Professional Excellence. He is the Guru of Outcome Based Education, Good Governance, Strategic Planning and Institutional Development, Total Quality Management in Education.
Dr. Ashok Shettar, Dr. Prakash Tewari (Professor & Principal of BVB CET) and Dr. Gopalkrishna Joshi (Professor & Director for Center of Engineering Education Research, KLETech University) have trained thousands of Faculty in OBE across India.  IonCUDOS© OBE Platform has evolved with their rich and practical expertise under University-Academia collaboration. IonIdea is proud to be associated with KLE Technological University as our Mentor Institution and Domain Partner!
Lueny Morell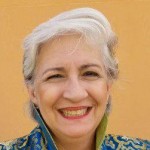 Lueny Morell, MS, PE, was the Principal at Lueny Morell & Associates and Director of InnovaHiED, a world-class team of experts with extensive academic and industry experience, offering services to help higher education leaders in transforming their institutions to better respond to their stakeholders' needs and the socioeconomic development challenges they face. She was a Co-founder of NEU, a novel platform to teach engineering in Silicon Valley, California. She was part of HP Labs Strategy, Open Innovation and University Relations team and full professor of Chemical Engineering University of Puerto Rico at Mayagüez, where she held various academic and administrative positions.
Lueny was an IEEE Senior Member, an ASEE Fellow and ABET Program Evaluator and had received several awards for her work, including the prestigious US NAE Gordon Prize for innovations in engineering education in 2006. Lueny was passionate about engineering education and innovation as fundamental pillars for economic and social well-being. She was a co-founder of IFEES, GEDC and SPEED, and had served as president of IFEES.
Lueny was a Mentor to several institutions in India. With her extensive work in OBE and all her experience, she was a Guru for IonCUDOS© on Outcome Based Education and Competency Based Education since 2012! We learned a lot from her and we were fortunate to work with her as an Advisor to IonEducation Solutions. Her contribution to IonCUDOS and for Indian Engineering Education will be remembered for a very long time. We miss you, Prof. Lueny Morell.
www.luenymorell.com and www.innovahied.com